So I decided to start riding my bike to work here in San Diego a couple months ago. I live in an area called City Heights, and work downtown near Seaport Village.
It's about 7 miles one way, 14 miles round trip on the route I usually take. The distance doesn't bother me, but the hills are obnoxious. There's a 300 foot elevation change between work and home, and it's all uphill at night when I ride home.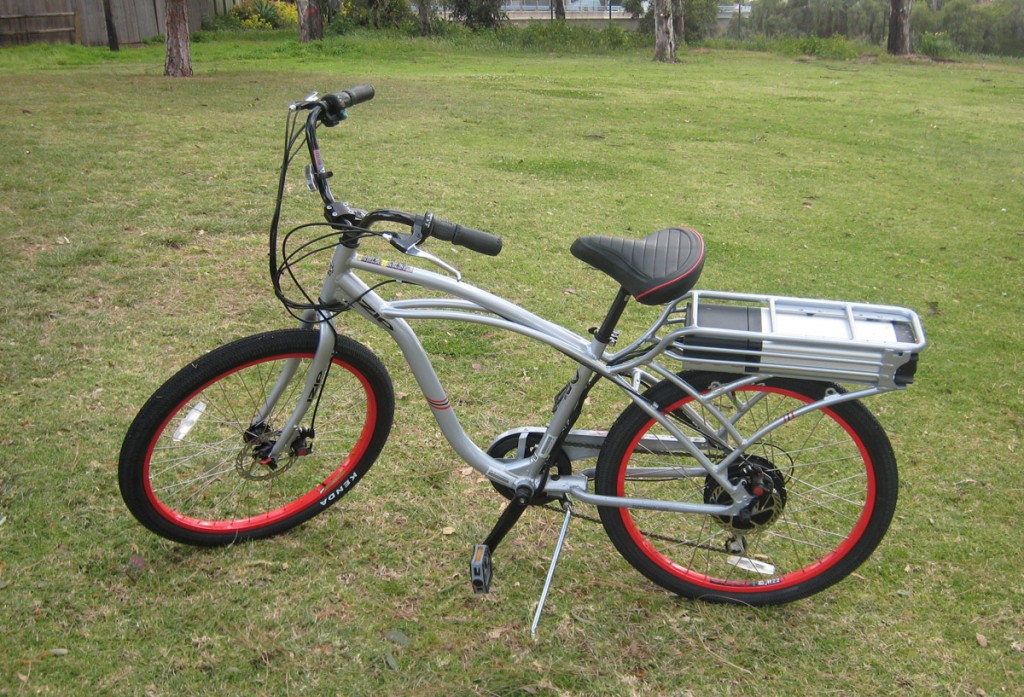 So I got this electric bike a couple weeks ago, and it's been awesome. It's a Currie IZIP E3 Zuma. Battery is supposedly good for about 25 miles before it needs a recharge, but on my rides, I've never dropped to the halfway mark yet, so it handles my 14 mile trip easy. Only takes about 2 hours to recharge…I bring the battery pack in at night and charge it.
I'm completely paranoid about it being stolen, but fortunately I can bring it in the building at work.
Will report more on it after I've been riding for a while.
No tags for this post.